myworldpool 31.8.08'


»
click on pictures ! »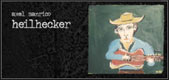 now & zen
FISHMOON - "Two Moon Music" :
Axel Manrico Heilhecker's neuestes " Ohne Worte-Album" ist seit April erhältlich. Performance Künstler

Bently Spangs

, Native Indian aus Montana (Sioux) spricht dennoch
6 Worte.
»
click on picture ! »

Bestellen bei : Herzbergverlag online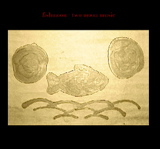 Axel Manrico Heilhecker :
"Music for Six-String and Tape-Echo"

In Kürze erhältlich, hier mit 2 Vorab-Videos zu
sehen. © Phonokultur a.m.h.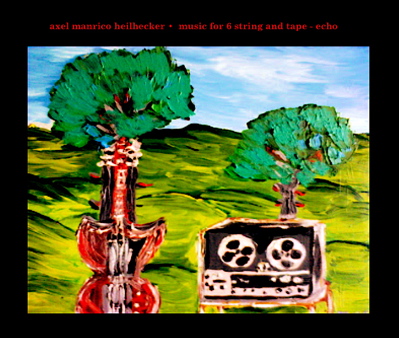 CINDERELLAS OF SANTA FE:

"

Cinderellas 0f Santa Fe

"

gewann letztes Jahr
auf dem
Iowa Independant Filmfestival
den

IIFF Award

als "

bester Dokumentar-Film

".
Vanessa Vassar

, Regisseurin
und Axel's Muse im
Duo

Phonoroid
, arbeitete
mit

Axel Manrico Heilhecker


als Co-produzent zusammen,
der auch den Soundtrack mit


Phonoroid

Songs und
Instrumentals erstellte.

»
click on picture ! »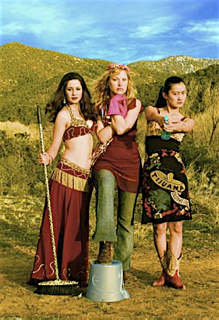 SUNYA BEAT :

Nachdemdie Band diverse Gigs im EM-Feld geliefert hat, ist die Rhythmusgruppe der Band, Grosskopf und Baltes zurzeit mit Manuell Göttsching auf Japan-Tour. Harald Grosskopf und Axel Heilhecker arbeiten an einem Freistil "Jazz-Album".
das aktuelle Live-Album der Band :

»
click on picture ! »

Live CD bestellen bei :

Herzbergverlag online






FLASHBRIDGEFLASH
zusammen mit

Stefan Schneider

(RococoRot),führte Axel Heilhecker Ende Februar eine Mitternachtsmusik zur Lichtinstallation

Mischa Kuball's

an der

Passarelle - Brücke

in

Luxembourg

auf.
veranstaltet vom Casino Luxembourg.

www.casino-luxembourg.lu
Ein paar Soundsamples...just guitar:
»
click on picture ! »







HARALD SCHMIDT

muss noch weiter TV leisten, während
Axel und seine Band-Kollegen sich zum Ende der eigentlichen "Schmidt"- Show , Oktober letzten Jahres, Fernseh-befreit haben,

um nach 10 Jahren Showtime wieder mehr Raum für neue und alte musikalische Aktivitäten zu gewinnen.




Listen "zur Erinnerung" to

"Spoonful"

-"Long" version:
»
click on picture ! »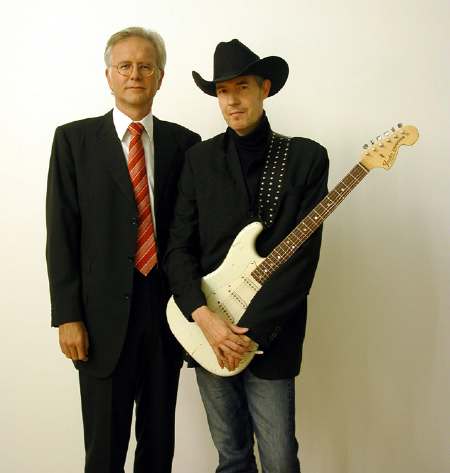 GRAND GTRs
Axel schreibt eine Kolumne
"

Brettgeflüster

" im Gitarren -
Magazin "

GRAND GTRs

".

»
click on picture ! »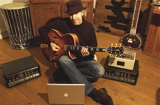 | | |
| --- | --- |
| | fishmoon - music by axel manrico heilhecker |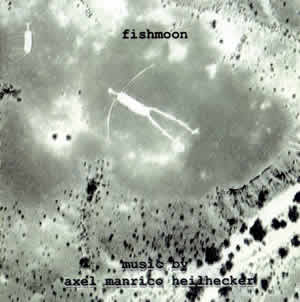 ---





Hören :

| | | |
| --- | --- | --- |
| | belle de jour | |
| | one man tango | |
| | for your pleasure | |
| | fishmoon rising | |
| | fishmoon | |
| | last picture | |
| | been there, done this | |
| | american zonata | |
| | is isn't | |




---




Musiker :

Harald Grosskopf
Bertil Mark
Helmut Zerlett
Steve Baltes
Axel Manrico Heilhecker






---




Story :
1994 ,the idea came up, to record a instrumental album, which should be routed more to atmospheres, than to structural aspects in music.To accomplish this Heilhecker collected relics of his guitar-laboratories during his work as producer for Phonoroid,
Sunya Beat,

Thomas Kagermann

,

Samson Gassama

,or

Andreas Ludwig

. This was done between 1995 and 1998. As a result this album established a visual sound, mainly leaded by Heilhecker's guitar, but far away from common string-acrobatics. Most different musical styles and guitar-specific playing-technics had been dismantled and brought together in new aspects. All instruments were played mainly by himself this time.
"Listening to my album today, i find all influences of my collaboratories in the 90's very clearly comin' upfront.
For example my work with the, meanwhile late, indian sitarplayer and music prof. from Benares

T.N. Nagar

.
Same as

Ravi Shankar

,a student of

Villayat Khan

, he was a great architekt and storyteller on his instrument.
No picture - no sound ,this formula always has been putting a spell on me.
Steve Baltes and Harald Grosskopf, my longtime fellows since those days ,represent the musical caesura of the late 90's, the moveover from linear recording to virtual tracking.
Fishmoon ,moon in pisces
,is analog to a situation of sensitive processes and expressions, or a time
, when one is not able to lock up from in- and external sensations - a state of unlimitation.
What started as a collection will be continued as a conceptional edition and released Nov - 06."



DPRP- CD Reviews - 2001 Volume 33

Axel Manrico Heilhecker - Fishmoon
Country of
Origin: Germany
Format: CD
Record Label: Think Progressive
Catalogue #: -
Year of Release: 2001
Time: 46:51


Tracklist: elle De Jour (4.45), One Man Tango (4.20), For Your Pleasure (4.37), Fishmoon
Rising (2.06), Fishmoon (8.32), Last Picture (4.59), American Zonata (6.45), Been There
Done This (4.58), Is, Isn't (5.49)
Guitarist Heilhecker worked on projects like Holo Syndrome, Sunya Beat, Phonoroid and
collaborations with musicians of Ash Ra Tempel. Fishmoon is his first solo album, although
on a few tracks he gets a helping hand from Steve Baltes (Sunya Beat, Ashra),
producer/composer Helmut Zerlett and Bertil Mark. Unfortunately I am not familiar with
Heilhecker's previous work, so I can't compare his solo album to the other stuff on his
resume.
Fishmoon is a fully instrumental album, centered around Axel's guitar play, which is
accompanied by bass, keyboards and percussion. Many of the rhythms have a rather
ethnic and native feel to it, resulting in an atmosphere that can easily be compared to some
of Peter Gabriel's world music influenced work. As a matter of fact, tracks like Belle Du Jour
could easily have been instrumental versions of tracks by Gabriel.
The twangy slide guitar on some of the tracks reminds me of Eric Clapton's work on Roger
Water's Pros and Cons of Hitch-Hiking, while at other times the music brings Clapton's
soundtrack for The Edge of Darkness to mind. Another guitarist that comes to mind when
listening to the Fishmoon album is Mark Knopfler, probably because of the similarity in feel
and sound compared to songs like Dire Strait's Ride Across The River in tracks like One
Man Tango. Still, the guitarist of which I'm reminded most is one of my all-time favourites
Snowy White since Heilhecker's playing has that same bluesy feel to it (e.g. in Fishmoon
Rising/Fishmoon, reminding me of the instrumentals from Snowy's early albums, or in Is,
Isn't).
Probably the weirdest track on the album is Been There Done That, which doesn't only
feature sound samples from the 'Moby Dick' and 'The Treasure of Sierra Madre' movies, but
a reworked version of the melody from Ghostriders in the Sky as well (you know, that
'yippy-ah-yeeeeee ! yippy-ah-yoooooo' song). A heavy dance-like sequencer and
percussion loop accompanies this remarkable mixture. Elsewhere on the album Heilhecker
also uses other samples.
Another interesting track is Last Picture which mixes western and eastern influences.
American Zonata, which was cowritten with Baltes, on the other hand mixes modern dance
rhythms with Heilhecker's steal guitar, creating a strange blend.
Overall I found the album quite enjoyable. Most of the time the music is atmospheric and
soothing and, with the exception of Been There Done This, which falls a bit out of place
with the rest of the album, can both be played full volume or as relaxing background music.
For those of you who like bluesy instrumental guitar work and world music influences this
might be an album to check out !
The booklet is a (rather ugly) simple 4-pager with tracklist and credits. The album will be
officially released on the 1st of September.
Conclusion: 7+ out of 10.
Ed Sander