myworldpool 31.8.08'


»
click on pictures ! »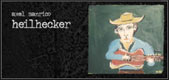 now & zen
FISHMOON - "Two Moon Music" :
Axel Manrico Heilhecker's neuestes " Ohne Worte-Album" ist seit April erhältlich. Performance Künstler

Bently Spangs

, Native Indian aus Montana (Sioux) spricht dennoch
6 Worte.
»
click on picture ! »

Bestellen bei : Herzbergverlag online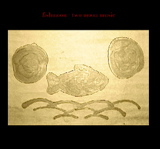 Axel Manrico Heilhecker :
"Music for Six-String and Tape-Echo"

In Kürze erhältlich, hier mit 2 Vorab-Videos zu
sehen. © Phonokultur a.m.h.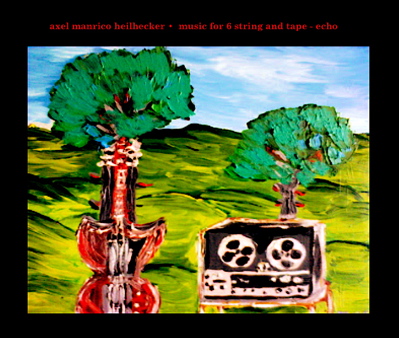 CINDERELLAS OF SANTA FE:

"

Cinderellas 0f Santa Fe

"

gewann letztes Jahr
auf dem
Iowa Independant Filmfestival
den

IIFF Award

als "

bester Dokumentar-Film

".
Vanessa Vassar

, Regisseurin
und Axel's Muse im
Duo

Phonoroid
, arbeitete
mit

Axel Manrico Heilhecker


als Co-produzent zusammen,
der auch den Soundtrack mit


Phonoroid

Songs und
Instrumentals erstellte.

»
click on picture ! »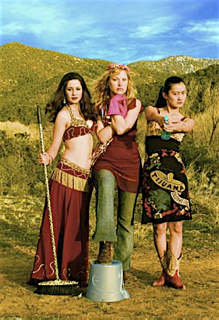 SUNYA BEAT :

Nachdemdie Band diverse Gigs im EM-Feld geliefert hat, ist die Rhythmusgruppe der Band, Grosskopf und Baltes zurzeit mit Manuell Göttsching auf Japan-Tour. Harald Grosskopf und Axel Heilhecker arbeiten an einem Freistil "Jazz-Album".
das aktuelle Live-Album der Band :

»
click on picture ! »

Live CD bestellen bei :

Herzbergverlag online






FLASHBRIDGEFLASH
zusammen mit

Stefan Schneider

(RococoRot),führte Axel Heilhecker Ende Februar eine Mitternachtsmusik zur Lichtinstallation

Mischa Kuball's

an der

Passarelle - Brücke

in

Luxembourg

auf.
veranstaltet vom Casino Luxembourg.

www.casino-luxembourg.lu
Ein paar Soundsamples...just guitar:
»
click on picture ! »







HARALD SCHMIDT

muss noch weiter TV leisten, während
Axel und seine Band-Kollegen sich zum Ende der eigentlichen "Schmidt"- Show , Oktober letzten Jahre, Fernseh-befreit haben,

um nach 10 Jahren wieder mehr Raum für ihre musikalischen Aktivitäten zu haben.




Listen "zur Erinnerung" to

"Spoonful"

-"Long" version:
»
click on picture ! »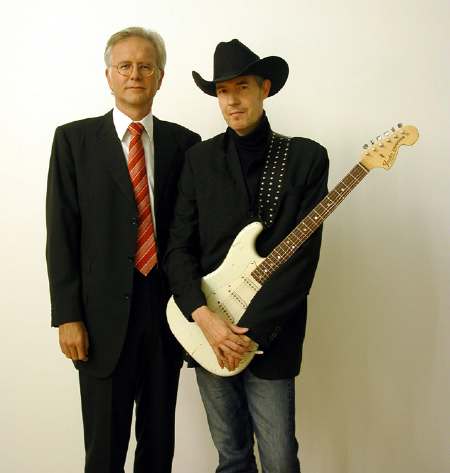 GRAND GTRs
Axel schreibt eine Kolumne
"

Brettgeflüster

" im Gitarren -
Magazin "

GRAND GTRs

".

»
click on picture ! »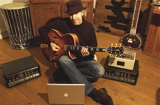 Der Follower von Vanessa Vassar's Docu "American Waitress",
coproduziert von Axel Manrico Heihecker, mit Soundtrack von
Phonoroid . Eine It's a sign Productions Veröffentlichung.








---




Ansehen :





| | | |
| --- | --- | --- |
| | trailer | |







---







IIFF - Award : Best documentary 06/07





Film awards presented April 21 in Mason City




The following awards were presented Saturday, April




21/07, during the Iowa Independent Film Festival:




Best Feature-length Documentary:


"Cinderellas of Santa Fe,"

directed by




Vanessa Vassar of Santa Fe, N.M.




The Karen Black Award:




Kelly DeSarla of Los Angeles for "The Silence After."




The Orson Welles Award: Wendel Meldrum of Los


Angeles for "Cruel But Necessary."

http://www.iowaindieawards.blogspot.com/






---





Story :



A documentary film that follows people who are highly educated
and/or extremely creative and have been, or continue to be,
recognized in their fields.

However, they still find it necessary to work jobs for cash
in order to support their art, their children, their dreams.

They are cleaning ladies, waitresses, bartenders, shopkeepers,
adult entertainers and officeworkers to the public at large.

But in reality, they are so much more . . .

They are poets, teachers, actors, musicians, dancers, filmmakers,
health workers, ministers, designers, artists and writers.




---

It's a sign productions :

director

VANESSA VASSAR


director of photograpy / editor

GRANT TAYLOR


producers

GRANT TAYLOR, VANESSA VASSAR


supervising producer

ALTON WALPOLE


associate producers

LYN GAWRON, ANNA DARRAH,
AXEL MANRICO HEILHECKER


production assistants

JOHN AKERS, NATASHA CRIDER


executive producers

JENNIPHR GOODMAN, NICHOLAS BALLAS,
JOEL P. RAINIER, RENI WEST, JACEK GAWRON, GAY & KATHLYN HENDRICKS


cinderella drawing artists

SKY VELVET VASSAR, CERYNDIPITY SCHOEL


music producer

AXEL MANRICO HEILHECKER


soundtrack artists

PHONOROID