myworldpool 21.4.07'


»
click on pictures ! »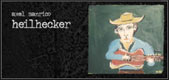 now & zen
FISHMOON - "Two Moon Music" :
Axel Manrico Heilhecker's neuestes " Ohne Worte-Album" ist seit April erhältlich. Performance Künstler

Bently Spangs

, Native Indian aus Montana (Sioux) spricht dennoch
6 Worte.
»
click on picture ! »

Bestellen bei : Herzbergverlag online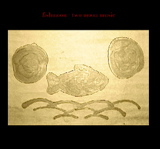 CINDERELLAS OF SANTA FE:

"

Cinderellas 0f Santa Fe

"

gewann am 21.4.07
auf dem
Iowa Independant Filmfestival
den

IIFF Award

als "

bester Dokumentar-Film

".
Vanessa Vassar

, Regisseurin
und Axel's Muse im
Duo

Phonoroid
, arbeitete
mit

Axel Manrico Heilhecker


als Co-produzent zusammen,
der auch den Soundtrack mit


Phonoroid

Songs und
Instrumentals erstellte.

»
click on picture ! »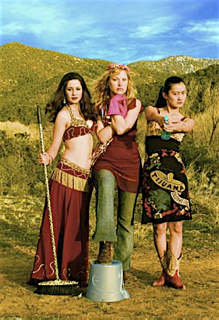 SUNYA BEAT :

Live

auf dem

Herzberg Festival


am 21.7.07. ca. 23.00 Uhr!
Nach ein paar Jahren Abstinenz
spielt die Band von A.M.H. und
Harald Grosskopf (Ashra Temple,
Kosmische Kuriere) mal wieder den
Hippie-Festival Klassiker bei
Bad Hersfeld.
Als Gäste mit dabei:
Nippy Noya, Percussion
die englische Sax-Legende
Mel Collins (King Crimson,
Dire Straits etc.),
und die Koreanerin Gee Hye Lee
am Piano.
http://www.burgherzberg-festival.de

»
click on picture ! »

Live CD bestellen bei :

Herzbergverlag online






FLASHBRIDGEFLASH
zusammen mit

Stefan Schneider

(RococoRot),führte Axel Heilhecker Ende Februar eine Mitternachtsmusik zur Lichtinstallation

Mischa Kuball's

an der

Passarelle - Brücke

in

Luxembourg

auf.
veranstaltet vom Casino Luxembourg.

www.casino-luxembourg.lu
Ein paar Soundsamples...just guitar:
»
click on picture ! »







HARALD SCHMIDT

ab Oktober einmal die Woche
eine Stunde lang - Das ergibt
noch "längere" Gitarrensoli,
außerdem erreicht sein

AC 30


eine höhere Betriebstemperatur !


Lauter als Andrack -




härter als Pocher!




Listen to

"Spoonful"

-Long version:
»
click on picture ! »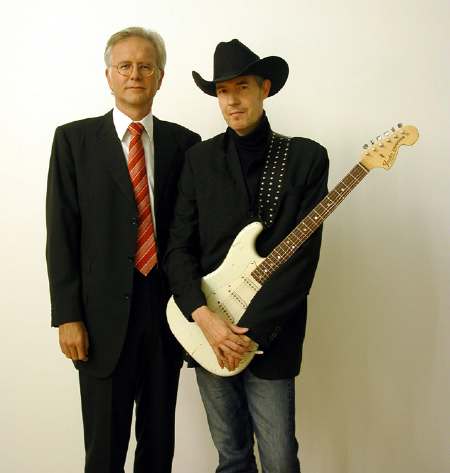 GRAND GTRs
Axel schreibt eine Kolumne
"

Brettgeflüster

" im Gitarren -
Magazin "

GRAND GTRs

".

»
click on picture ! »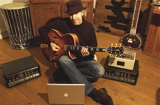 | | |
| --- | --- |
| | americon waitress, new mexico |
Vanessa Vassar's Docu "American Waitress",
featured einen von A.M.H. produzierten Soundtrack
Phonoroid Songs des Albums "Craving astonishment"










---





Ansehen :

| | | |
| --- | --- | --- |
| | trailer | |





---






AMERICAN WAITRESS, new mexico is a documentary
feature film that examines the lives, attitudes, perceptions
and experiences of waitresses. But it is not just a film about
waitresses. It is a film about life, about social structures, about
human nature. The film reveals the human side of this service
industry through interviews with waitresses, restaurant employees
and customers and explores in-depth the personal lives of four of
these waitresses. We go home with them and out with them--
to tattoo parlors, bars, motorcycle shops, mountaintops, welding
classes and even hunting. American Waitress, new mexico uncovers
a very human dimension to these individuals and by inference, to all
those among us who while in uniform, practice the art of service with
a smile. Will we ever perceive our friendly food server in the same
way again? Not likely.

AMERICAN WAITRESS premiered at Taos Talking Picture Festival
and was an official selection of The Santa Fe Film Festival,
The Durango Film Festival, The Fort Lauderdale Film Festival,
A Swedish Film Festival and an Archeological Film Festival in Mexico.
It is being used in university and high school curriculums, and has
been featured in interviews with THE HOLLYWOOD REPORTER,
VARIETY, MARKEE MAGAZINE and many others.

AMERICAN WAITRESS had an 18-month run on
THE SUNDANCE CHANNEL. It has recently been purchased
by THE DOCUMENTARY CHANNEL in Canada and
RIALTO CHANNEL in New Zealand.




---




Reviews :





Variety



"...success stories like Vassar's indicate an indie tide
that's definetly turning."



The Santa Fe Reporter

"This profound and funny documentary explores the
social structures and power dynamics of the
service industry."

Taos Talking Picture Festival

"An upbeat documentary...
AMERICAN WAITRESS, new mexico uncovers the
passion among us who practice the art of service with a smile."


Alton Walpole, Producer, ("Baraka," "Koyaanisqasti," "The Tao of Steve")

"Waitresses like you've never seen them before !
Lots of humor and depth."


Los Alamos Monitor

"In addition to directing the documentary,
Vanessa Vassar's Duo, phonoroid, provides the soundtrack
for the film. Six songs from their latest CD,
"Craving Astonishment"
add a lyrical grace to the lives of these waitresses."

---

It's a sign productions :







director / producer:

VANESSA VASSAR

camera: GABE SHAW

editor: GRANT TAYLOR

music: PHONOROID

music producer: AXEL MANRICO HEILHECKER

sound recorders: GABE SHAW
MICHAEL BECKER


co-producer: SULA MILLER





associate producers: ANNA DARRAH




GRANT TAYLOR





supervising producer: ALTON WALPOLE